Shia Quran with Translation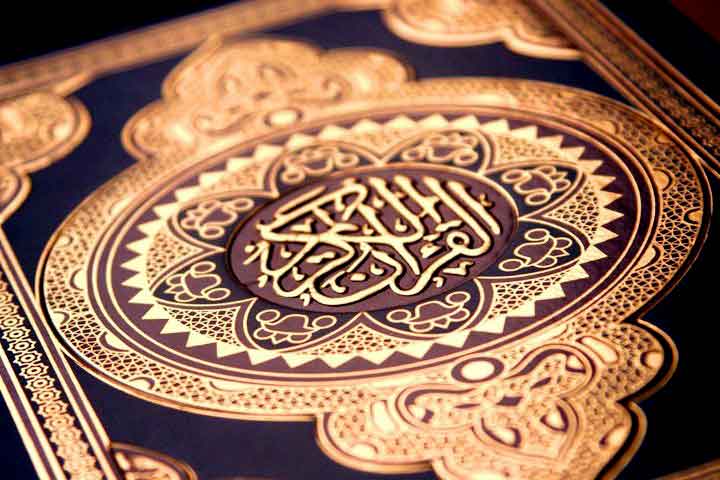 Shia Quran Translation course has the purpose to decode the Holy Quran in other languages. Shia Turjuma service online provides a student to extract the real message of the Quran. It is only in our native language that we properly understand how Allah So that, students can understand the commandments of Allah( SWT ). No matter, recitation of the Quran in Arabic is much beneficial. It adds to your virtues. It has much more reading value. Shia Quran Center brings you this global opportunity to be able to catch the true value of the Quran. We assure you that this is going to be the most worthwhile experience you will ever have. Moreover, the Shia Quran Madrasa works from the UK, USA, Canada, and Australia. Avail this amazing chance. Get to know all about it further in a few simple steps.
Shia Quran Translation Service in UK, USA, Australia, and Canada
Precisely, our service stretches from one part to all corners of the world. You can contact us regarding any kind of confusion or queries related to Shia Online Quran Translation. This online Shia Quran translation can transform your perspective on life completely. It can change you holistically. This is because, unless and until you learn the Quran in your native language, it is almost impossible to realize the worth of its golden verses. Many scholars have emphasized on this beneficial exercise of recitation along with Shia Quran Tarjuma. Our online Shia Turjama Quran course is just the exact way to master it. Once you are our student, we make things easier for you.
Experienced Shia Scholars as Instructors
Our well-read Online Shia Quran Teachers ease your learning process. In Shia Quran Translation online in the UK has worked with passion in this regard. Other than that, the Shia Quran translation online session in Canada is going on smoothly. Likewise, Shia Quran translation online in Australia is one of the best services. We provide assistance to our Australian students. Similarly, Shia Quran translation online in the USA is progressing leaps and bounds. Undoubtedly, you can not find a better service of Quran Translation anywhere. We are determined to bring the easiest way to learn Quran Translation by heart. Then, there are most qualified Shia Quran Ulmas, who impart these pearls of wisdom with full dedication to students.
A Global Service for All Communities
With us, many kids and adult clients have sharpened their translation skills. Here, it is essential to mention that all Prophets and our honourable Imam o Masomeen have also instructed Momineen to follow Quran by learning its translation. Without it, it is almost impossible to know the actual essence of the Holy Quran. So, do you want to upgrade your Quranic insight in just a few days or months? Here is the right platform. Our Shia Quran forum is working as a global Shia Quran Teaching network. Its purpose is to transfer the aim of making true Muslims. A true Muslim is the one who knows all ins and out of the Holy Book. Without it, a Muslim is incomplete and imperfect.
Enhance your Quran Turjama Interpretation Skills
Therefore, this imperfection if enters into our Emaan can destroy it. We can not know the prohibited and appreciated acts without studying the translation. Also, all otherworldly matters and Allah's commandments on them can not be known better in any other language than their mother tongue. We get to know about His likes and dislikes from Quranic text. Thus, it is a vast subject that needs student's special attention. We must be able to interpret Quranic verses. To, properly decide the Quran and its true meaning. Shia Turjama Quran's online lectures will make you able. In such a way, so that you know the Shia Islamic values and teachings. All those essentials of Islam that a Muslim is bound to learn in his life.
Importance of Quranic Translation
As rightly said by Holy Prophet (s.a.w.w), " Getting knowledge is compulsory on all Muslims ( man and women) ". This narration denotes that we need to learn these principles to lead a wonderful and successful life. Those who study the Quran without knowing its meaning, leave a large void in their personality development. Then, Allah wants us to ponder and think about His universe. The more we explore, the more He reveals it to us. So, we need to start this as a daily practice.  This is the best way to enhance your basic know-how of the Holy Quran. But, we can not ignore the meaning of Qurans, it is the real essence of this Holy Book. We teach Turjama e Quran in different languages. Does not matter, from where you belong.
Why take Shia Online Quran Tarjuma Course?
For this purpose, the Shia Quran Center Online will assist you in all aspects. No need to struggle while interpreting the words of the Quran. Our experienced tutors will make each word clear to you. Now, learning is much easier and more fun. Especially, when you are associated with a worldwide forum working on the very purpose of making it easy for you. In short, try our basic and then advance the Shia Quran Translation Course. Go for a simple registration process and enrol yourself in this life-changing program.