Shia Yassarnal Quran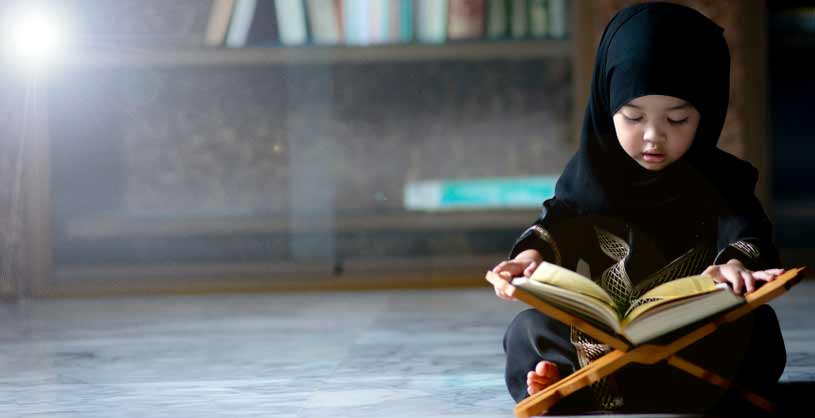 If your child struggles with Quranic pronunciation, get yourself stress free. No doubt, you seek professional help for your kids. Therefore, the online Yassarnal Qaida guide is just for you  As known by all, we start to speak a language, understanding its alphabet. In the same way, Yassarnal Quran Qaida is the first step to master the Quran. It is because, once you understand the basics of Arabic, reading the Quran becomes a piece of cake. In addition to that, achieve the first milestone by taking Shia Yassarnal Quran's primary course. So, start today. Pronounce correctly with linguistic ease. Get yourself involved for the best results. Also, curb all linguistic barriers with certified instructors. Moreover, our teachers are Gall equipped. Go through all essentials of correct pronunciation. Get assisted in Shia Quranic Qaida In short, for the purpose, online Shia Yassarnal Quran Course is providing you with a holistic guidance
Individual Assistance in Shia Yassarnal Quran
Firstly, our experts are devoted to simplifying the study. In fact. make Yassarnal Qaida a routine. Take our Yassarnal Quran guide to save your time and energy. Learn with the right techniques. Next, forget your worries regarding reading mistakes. Furthermore, there are regular reading sessions. Interact with most skilled teachers in a friendly environment. We have exclusive programs for beginners. Make yourself eligible to read the Holy Quran in a proper way. After all, Yassarnal Quran Qaida is a reliable service for you and kids alike. Advance your reading skills in no time. In the same way, track your scores to access your progress. As widely believed, practice makes a man perfect. In brief, we make students practice their lessons regularly. To sum up, enroll yourself or your kids to learn the basics of the Holy Quran.
Know Correct Pronunciation with Shia Yassarnal Quran
Secondly, get an individual guide to keeping going effortlessly. Our experts have effective methods to deliver knowledge of Shia Yassarnal Quran. Overall you will get a thorough and deep understanding of all words and alphabets. Likewise, easy recognition of sounds and signs of Arabic. Our staff ensures that you are fully acquainted by the end Without peer pressure. Without worrying to keep pace with others. All these considered, we apply those techniques that best suits you. Keep your kids actively engaged. On the other hand, avoid mistakes with the help of the tutor. Other than that, complete all Shia Qaida Online lessons with your instructor. We have competent teachers to grade your performance. Take the virtual Shia Quran Class to improve fast. Polish your critical skills. In the end, we make sure you stick to the Arabic language rules. So, we maintain quality until you achieve excellence.
Become a flawless reader by taking Quran Qaida Guidelines
Thirdly, we assure you to adopt it as a daily habit. Hence, our Online Shia Quran Institute has established a global learning society. We maintain a ranking system to gauge your performance. Become a pro reader. Recite Holy Quran by building insight into language rules. Shia Yassarnal Quran online class offers you the best platform to maximize your potential. Shia Yassarnal Quran course is a great learning opportunity. Besides that, our organization is committed to assist you in Quranic recitation. Shia Online Quran Teachers elaborate on concepts to help you optimize skills. To sum it up, nothing can be more useful.
Easy Access to expert Qaris from Home
Join the community of Quran Learners sitting from home. Grow yourself and boost your confidence. Above all, take benefit from this golden opportunity from any corner of the world. Hence, our Shia Quran Institute Online has established a global learning society. Upgrade your Arabic speaking with online tutors. Parents are often conscious of their kids. That's why, on our webpage, they have easy access to kid's progress reports. Rarely, any other forum offers such interactive sessions. Pay little and get to interact with world-class instructors. Along with that, we care you get the right lessons for quick results.
Why take Shia Yassarnal Quran Qaida Online Course?
No doubt, the Holy Quran needs a complete Yassarnal Quran Qaida too. Our syllabus is best suited for beginners. At least, the process remains incomplete without Arabic basic language rules. After taking the program, others can see drastic improvements in your reading and speak. Precisely, here you will find the most amazing tutors. They teach with most modern tips and learning tools. The Quran Institute has both male and female faculty so that you study free of hesitation. Hence, our Quran Institute Online has established a global learning society. Qaida classes can be taken from anywhere. To sum it up, the only thing you need is reliable internet access and a device.